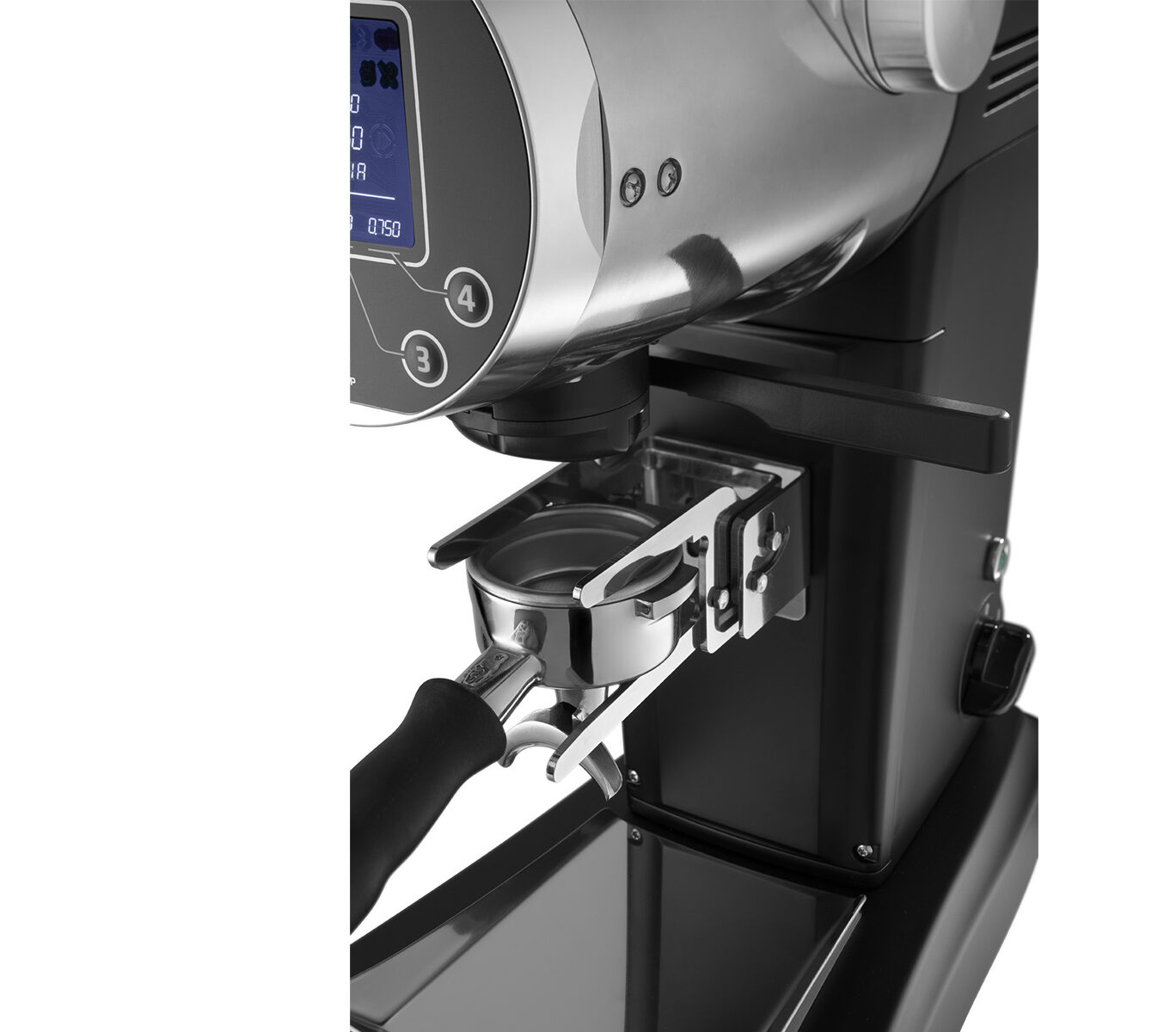 A grinder that fits perfectly in the workflow of a specialty cafe.
The retractable holder allows to grind coffee directly into the portafilter basket (espresso).
The minimum retention enables single dosing.
Thanks to the modular system, the barista can choose whether or not to use the portafilter holder, the bag holder or the quick-connect canister before each grind.
The portafilter holder is adjustable and fits any basket.
During set-up, there is the option to choose burrs for espresso, filter or hybrid burrs (espresso and filter).